Restaurant that killed customer with nut allergy apologizes, promotes menu
The restaurant whose owner has been jailed for the manslaughter of a customer has sent an email to customers entitled 'our apology', which goes on to promote a new dessert range.
Mohammed Zaman was jailed for six years in May for the manslaughter of Paul Wilson, who died of a nut allergy after eating a takeaway from the Indian Garden restaurant in Easingwold, North Yorkshire.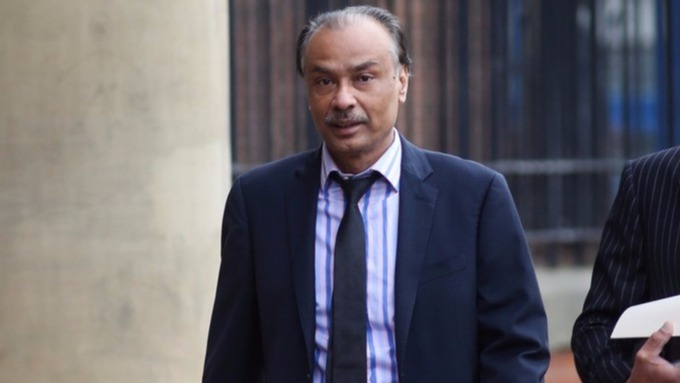 Wilson, 38, had a lifelong allergy to nuts and requested a nut-free curry, but was given a chicken tikka massala containing groundnut powder. He died of anaphylactic shock moments after eating it.
The email, sent by Emraz Zaman, apologises for "heavy press" and calls the owner's six-year jail sentence over Mr Wilson's death "somewhat disappointing." It then goes on to promote the restaurant's 'Saturday Special' lassis.
The email begins:
"[We]…sincerely apologise to all our loyal customers for the recent heavy press surrounding the Easingwold branch and the somewhat disappointing decision for our founding father Mr Zaman. Mistakes have been made and this is no excuse but now is a time to move on as Mr Zaman so wishes."
It continues:
"We are now in the process of launching a new dessert menu and have hired an exclusive pastry chef from London to design this. Our philosophy, started by our founder, [Mohammed] Khalique Zaman, was and still is to create real quality Indian cuisine of the highest standard."
"With exhilarating flavors and subtle aromas…Jaipur Spice will transform your perception of Indian food…You'll spot the difference the moment the food arrives ! !"
Former customer Emma Foster dined at the Easingwold Jaipur Spice restaurant every week for five years, until Wilson, of Helperby, near Thirsk, died. She has branded the email: "one of the most crass excuses for an apology" she had ever seen and was "not so much an apology as an immediate tout for business".
Hazel Gowland, from the Anaphylaxis Campaign said: "They've had a calamity, they've had a major tragedy, a death from eating their food, and now they're promoting their business as if it's all incidental. It's quite a concern."
Kevin Hollinrake, MP for Thirsk and Malton, who took his nut allergy sufferer son to the Easingwold restaurant numerous times, said the email appeared to "add insult to injury" and it was time for the Zamans to hold their hands up. He said: "It is a big worry when you go out to eat with an allergy sufferer. Generally, we have seen a huge improvement in the past three or four years. If we can make any sense of Paul Wilson's death, it will be from raising awareness."
Zaman's son Emraz, a trainee solicitor, admitted the apology email had been inappropriate and also issued a heart-felt apology to Mr Wilson's parents from his family. He said: "We know that no words can rectify what has happened. This has broken our hearts."
Source: ITV News