First Tesla autopilot victim 'was watching Harry Potter'
The former US Navy SEAL believed to be the first person to die at the wheel of a self-driving car, had collected eight speeding tickets over the last six years. It was also reported that Joshua Brown may have been watching a Harry Potter movie when his Tesla collided with a truck.
It emerged this week that Mr Brown, 40, was killed in May when his Tesla Model S collided with the white trailer of a lorry on a Florida highway.
The car's windscreen hit the bottom of the trailer as it passed underneath, and the car kept going, leaving the road. It then struck a fence, crossed a field, and hit a pole, according to a report by the Florida Highway Patrol.
The National Highway Traffic Safety Administration (NHTSA) has begun an investigation into the Autopilot system used in 25,000 Model S cars amid reports that the cameras on his car did not distinguish the white side of the truck. The NHTSA said preliminary reports indicated that the crash occurred when a tractor-trailer made a left turn in front of the Tesla at an intersection.
On Friday, the Associated Press said that records showed Mr Brown had collected a number of speeding tickets in recent years. Mr Brown was cited for speeding seven times in Ohio between 2010 and 2015 and once in Virginia. He was most recently fined for driving 64 miles per hour in a 35 mph zone in northeastern Ohio last August.
Terri Lynn Reed, who was friend and an insurance agent in northeastern Ohio who insured Mr Brown's business, said he was always up for an adventure and loved motorcycles and fast cars.
Frank Baressi, 62, the driver of the truck and owner of Okemah Express LLC freight company, said the Tesla driver was "playing Harry Potter on the TV screen" at the time of the crash and driving so quickly that "he went so fast through my trailer I didn't see him". Police have confirmed that the remains of a personal DVD player were found in the wreckage.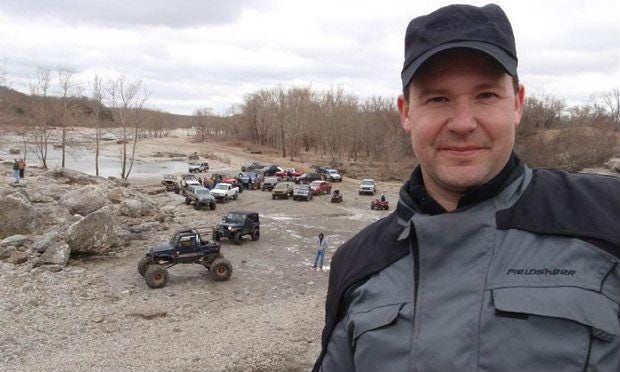 Reports said Mr Brown was a member of the Navy SEALs for 11 years and founder of Nexu Innovations Inc, a company that develops wireless internet networks and camera systems. In Washington, the Pentagon confirmed Mr Brown's work with the SEALs and said he left the service in 2008.
Mr Brown was very enthusiastic about his 2015 Tesla Model S and in April praised the Autopilot system for avoiding a crash when a commercial truck swerved into his lane on an interstate highway. He published a video of the incident online. "Hands down the best car I have ever owned and use it to its full extent," Mr Brown wrote.
In a statement released on Friday, Mr Brown's family noted his "passion for technological advancement" and said they were cooperating with the investigation. The family said it hoped "information learned from this tragedy will trigger further innovation which enhances the safety of everyone on the roadways."
Tesla did not identify Mr Brown but described him in a statement as "a friend to Tesla and the broader EV (electric vehicle) community, a person who spent his life focused on innovation and the promise of technology and who believed strongly in Tesla's mission".
It stressed the uncertainty about its new system, saying drivers must manually enable it: "Autopilot is getting better all the time, but it is not perfect and still requires the driver to remain alert."
Tesla founder Elon Musk expressed condolences in a tweet late on Thursday.
In a statement, the company said this was the first known death in over 130 million miles of Autopilot operation. Before Autopilot can be used, drivers have to acknowledge that the system is an "assist feature" that requires a driver to keep both hands on the wheel at all times.
Drivers are told they need to "maintain control and responsibility for your vehicle" while using the system, and they have to be prepared to take over at any time, the statement said.
Source: The Independent