Firefighters save piglets only to receive them later as sausages
Firefighters who rescued piglets from a blazing barn were rewarded with an unusual treat – they were served up the pigs they saved as sizzling sausages.
The 18 piglets and two sows had survived the fire in Wiltshire in February, which saw 60 tonnes of hay catch fire. However, they did not survive the butcher's knife, and were turned into meat products this summer. Some of these bangers were given to the firefighters who saved them.
Farmer Rachel Rivers, responsible for the idea, said "I'm sure vegetarians will hate this." The firefighters thought the sausages were "fantastic".
Pewsey Fire Station wrote on Facebook: "Exactly 6 months and 1 day since FFF's Olsen and Richardson rescued 18 piglets from a farm in Milton we got to sample the fruits of our labour from that February night.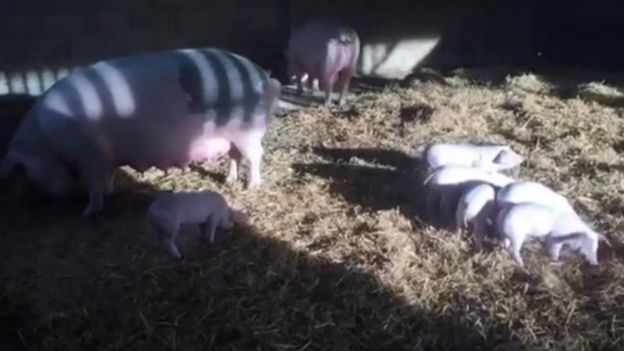 "Huge thank you to Rachel Rivers who gave them to us to sample. Highly recommended by Pewsey Fire Stations crew and if anyone is having a bank holiday weekend BBQ then check out these sausages, they are fantastic."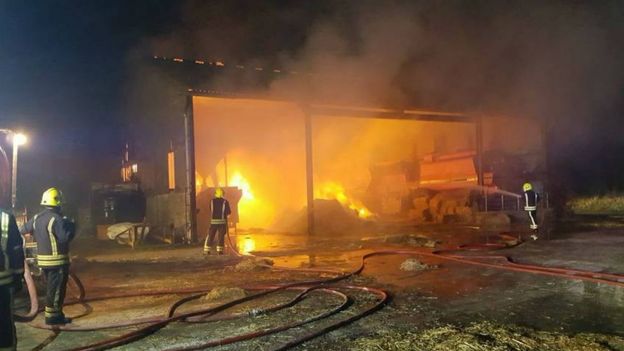 "I wanted to thank them. I promised them at the time I'd bring down some sausages for them, which they were all pleased about," Ms Rivers said. "We farm and this is what we do. You can't keep them as pets."
A spokesman for Dorset and Wiltshire Fire and Rescue Service told the BBC; "Our thanks to the farmer for her generosity. We can tell no porkies, the sausages were fantastic."
Source: The Telegraph